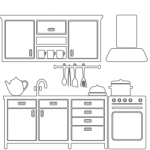 Custom High End Kitchens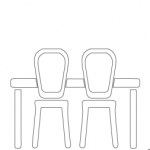 Unique Tables, Office Desks & Vanities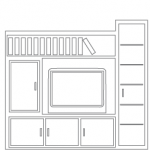 Wall Units & Innovative Storage Solutions
At Enrich It Woodworks we design, build and install custom cabinetry for your home. By working closely with our customers we create beautiful wood configurations to enrich your home and your everyday life.
We are very pleased with the quality of workmanship, service and focus on customer satisfaction your company provided. We
appreciate their patience and efforts in working with us on some of the changes we requested on the
onset and throughout the project as well as always being available to answer questions. The attention to
detail met all our expectations and can be credited to your competent installers. They were extremely
responsive to our needs throughout the process and worked diligently with us to get the work
completed on time. Even other professional tradespersons commented on the quality of workmanship.
Mimo & Diane Stanghini, Toronto, Ontario
I first saw Enrich It kitchen cabinets at the 2015 Home Show.  I was impressed with their designs and the quality of their workmanship.  I requested some preliminary drawings and a price quote.  After comparing their product, prices and references I entered into a contract for a complete custom kitchen renovation.  I was so pleased with the kitchen results that I subsequently hired Enrich It to construct built-in wall units.
I found Ben to be very knowledgeable, organized, patient, professional and with excellent attention to detail.  The work was completed on time and on budget.  I highly recommend this company.
J. Ferguson, Toronto, Ontario
We did a full home renovation that included new kitchen, new laundry room, two built-in wall-units and three bathrooms.  We used Ben at Enrich It Woodworks to do all the cabinetry and vanities.  Ben was amazing!  He took a great deal time to work with us on the design of everything,  we went back and forth many times because it was a significant project.  Ben was always patient, knowledgeable and professional.
We were so pleased with the outcome as all cabinets, built-ins, vanities were gorgeous and we believe this was due to Ben's attention to detail and quality craftmanship.  We have had so many compliments on the the work that Ben did for us so much so that we have already had two friends use Ben to do their kitchen renovations.
We would use Ben again and would recommend Enrich It Woodworks to anyone.
Rick & Steph Pike, Mississauga, Ontario
Our cabinetry is custom built in our own local factory, displayed in our showroom on the north end of Guelph and found all over Ontario. Customers can come and view traditional and modern kitchens, wall units and furniture and even a secret-bookshelf door.
Design and Draw
We work directly with our customers to help you design your vision and deliver your dream. This all starts with a collaborative approach to produce detailed project drawings.
Our expertise can help you with the following product lines:
Kitchens
Office desks
Wall units
Built-in bookshelf doors
Tables
Walk-in closets
Vanities
Built-in front hall closets
Custom Build
We oversee the construction of your cabinetry and furniture from start to finish in our very own factory right here in Guelph. We know from experience every unique design is shaped by the material we choose, to the quality of the cut and the stain we apply.
Installation
To ensure every product meets our standards we rely on our own highly skilled and well-trained installers to complete the project on time. We won't put your dream in anyone else's hands.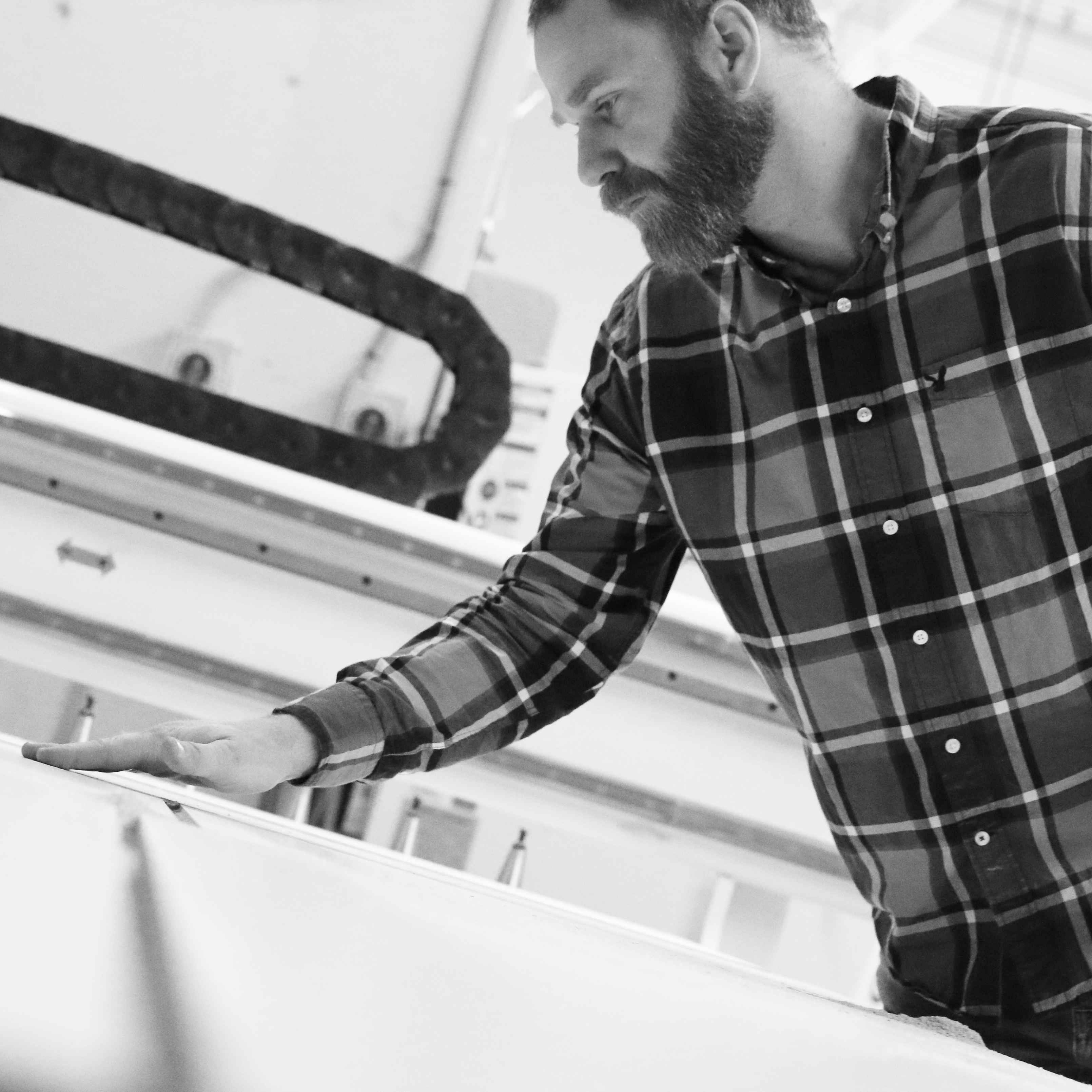 Ben Donaldson
President & Owner
Ben has been designing and building for most of his life. Ben and his wife (Christine) started Enrich It Woodworks in 2011 in a very small shop and have grown the business to what it is today. Easy to work with and committed to his customers, you won't find another designer as meticulous about quality as Ben. He loves what he does and that passion shows in both his designs and products. Feel free to contact Ben to set up a meeting at your house or the showroom to go over your home project.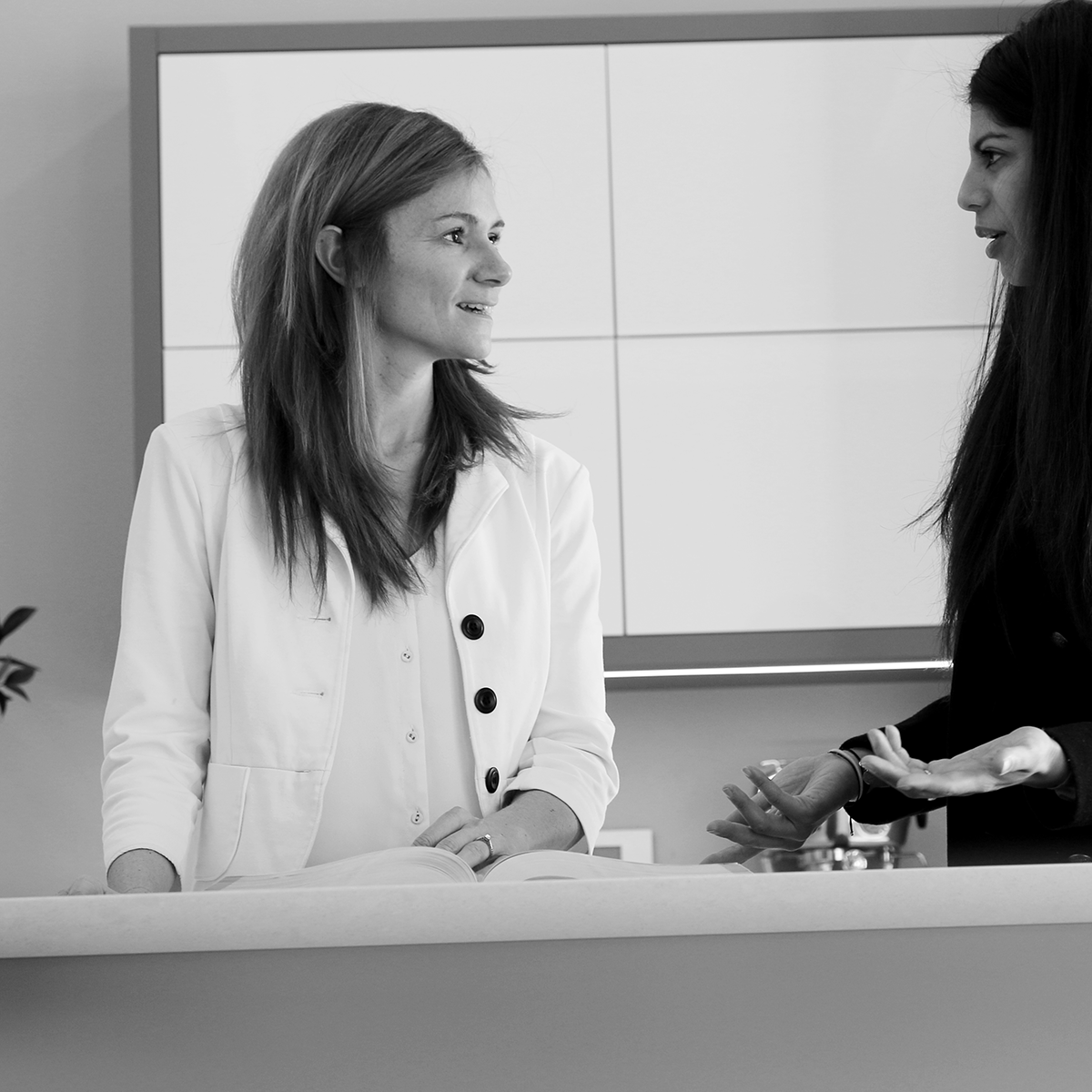 Christine Ferguson
Director of Operations - Co-Owner
Christine is the glue that holds Enrich It Woodworks together. Her customer service and business management skills keep every project on time and on budget. Contact Christine at anytime to talk about a project you want to get started.
We are a hands-on team, driven to make your vision a reality. Come and see for yourself how Enrich It Woodworks is creating beautiful spaces with the natural legacy of wood.
Our Showroom Location
Address:
567 Silvercreek Pkwy N Units 2&3, Guelph, ON N1H 6J2
Feel free to contact us for an appointment.
(519)-820-8712
Email:
sales@enrichit.ca